---
2023 Information
Welcome!
As the Tournament Director, I extend a warm welcome on behalf of Kalamazoo College, Western Michigan University, and the hundreds of members of this year's Tournament Committees. We hope your visit to Kalamazoo will be a rewarding and enjoyable experience.
Congratulations on being one of the top tennis players in your age division in the United States. You have worked hard to earn the right to play in the USTA National Championships, and you deserve to have a tournament conducted for you in a professional manner. We will run a tournament that is fair to all competitors. In return, we expect that you will conduct yourself in a professional manner, adhering to proper and courteous standards of decorum. Have fun, play hard, and good luck to each of you.
Mark Riley • Tournament Director
A WORD FROM THE REFEREE ... The modern game of tennis and the rules by which it is played have changed little since its inception in early nineteenth century England. In 1989, Colonel Nick Powel wrote "The Code". This was not a set of rules of the game, but rather a set of standards of fair play, an attitude if you will, by which all competitors should abide. It is in that context that I would remind everyone who is involved in this national championship to see their role as well. Parents, relatives, friends, and coaches should see themselves as integral parts of this event and act according to the spirit if not the letter of "The Code". Each person has a specific but different role in completing this event successfully. Players play matches, parents parent, coaches coach, and officials officiate. If everyone fulfills their specific role as they should (according to "The Code"), we will have a successful team effort in completing this event.
As the referee I am ultimately responsible for all outcomes in this tournament. If any coach, professional, or parent observes anything which, after careful thought, disturbs you, then take it up at once with me directly or one of the deputy referees who represent me (chair and line umpires are prohibited from interacting with the public). Be assured that I will use my best judgment in handling all situations and will attempt, above all, to be fair and correct in every decision I make insofar as it is humanly possible. Please enjoy your time here.
Darrell Davies • Referee
---
• 2023 Player Selections
Boys' 18's Selected Participants
Boys' 16's Selected Participants
---
• Dress Code for the Nats
All players are required to wear appropriate tennis attire and dress in a manner consistent with being a participant in "The Nationals."
---
• Tournament Balls
Wilson US Open Extra Duty balls are the official tournament ball.
---
• YourGameFace.com
Photography Services - For the 16th year, YourGameFace will be the official photographers for the National Championships in Kalamazoo. YourGameFace will be offering a Digital Set of Match Photos by request. Let YourGameFace capture this moment in your player's tennis history! Follow yourgameface on Instagram for a sample of their work.
Photography packages are $150 for a digital set of action photos (typically 200-300 photos).
4 WAYS TO SIGN UP FOR DIGITAL ACTION PHOTOS:
1. Click this online Order Form - https://square.link/u/2YedPFY1
2. Text YourGameFace cell phone: 214-543-5437
3. Visit the YourGameFace tent at Stowe Stadium.
4. Scan this QR code with your phone camera:

---
• Solinco
Products include premium tennis strings, racquets, grips, apparel and other accessories.
---
• Racquet Stringing Available
Stringing will be provided by Solinco and available for players at Stowe Stadium. The Stringers will be located in the Balch Theater Lobby (just up the steps from Stowe Stadium). The Solinco information tent will be located in Stowe Stadium Parking Lot and will be set-up mid-afternoon on Wednesday, August 2 throughout the tournament.
---
• Used Tennis Balls
Used tennis balls are available at the main ticket booth at Stowe Stadium beginning Sunday, August 6 for $5/dozen.
---
Road Construction
Due to construction, Academy St. is closed from Catherine to Stadium Drive. Traffic will head east-bound down Academy St. Access to West Main will be available north-bound only on Catherine St. and Acker Lane. Signage will be posted.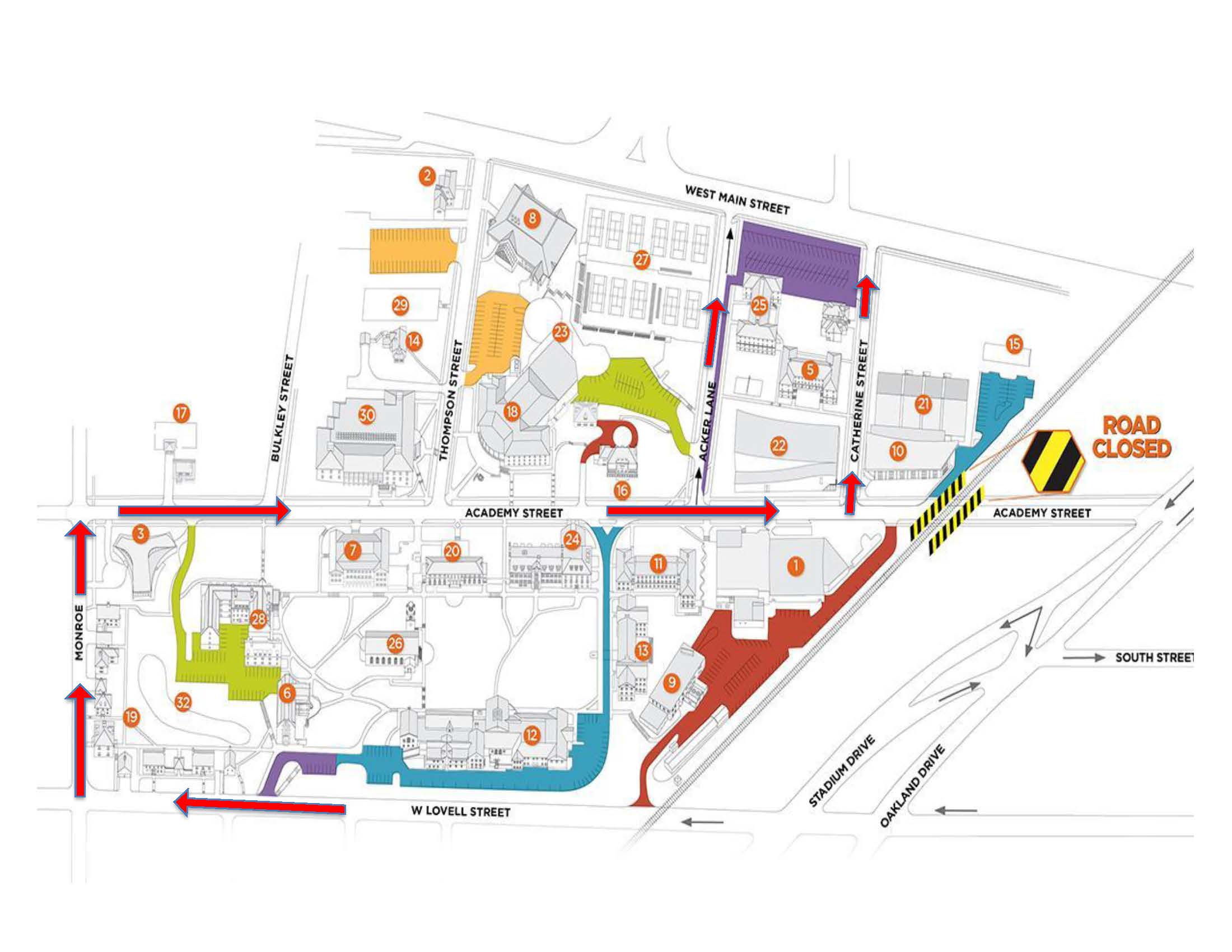 Note: There is considerable road construction in and around Kalamazoo every summer. Be aware of delays!
---
• Kalamazoo College Minors on Campus Policy
Kalamazoo College has a strict Minor on Campus Policy that needs to be reviewed and adheared to while minors are visiting campus. Please review the policy by visiting: https://titleix.kzoo.edu/minors-policy/