2017 Ticket Purchase
---
Thursday, August 10:
Tickets must be ordered by calling 269.337.7343 or by coming to the Main Ticket Booth on Acker Lane located off Academy Street at Stowe Stadium.
Ticket Purchases for the Tournament or Lunch and/or Dinner at the Nats using credit/debit cards can be made at the following website: https://www.kzoo.edu/usta/tickets.php
To pay by cash or check, print and fill out the following form: Ticket Order Form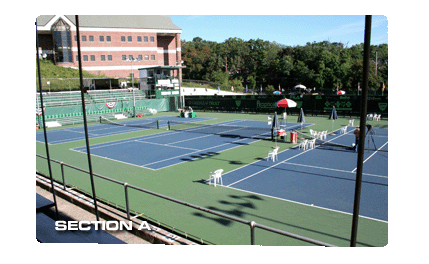 ---
• Pet Policy
We cannot allow pets inside Stowe Stadium due to public health laws. Additionally, no pets allowed inside the enclosures at Sorensen Courts (WMU) or Portage West Middle School (PWMS). We welcome ADA-qualified service animals that are specifically trained to work or perform tasks for people with disabilities.
---