2022 Ticket Purchase
Tickets are now available for purchase for the 2022 Boys' Nationals! Individual Patrons are invited to purchase reserved seats for the 10 day event. General admission tickets, both pre-sale and walk up sales, are available Friday, August 5 to Friday, August 12. Tickets for Semi Finals and Finals on August 13 & 14 are also available for purchase.
To purchase tickets via credit card, please visit: https://www.kzoo.edu/usta/tickets.php.
To purchase tickets via check, please complete and mail the following form: 2022 Ticket Order Form
If you are not able to join us this year, please join us for daily livestreaming of matches on Courts 1-3 at Stowe Stadium by visiting our Facebook page, facebook.com/ustaboys.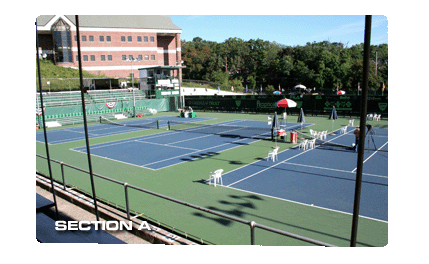 ---
• Pet Policy
We cannot allow pets inside Stowe Stadium due to public health laws. Additionally, no pets allowed inside the enclosures at Sorensen Courts (WMU) or Loy Norrix High School (LNHS). We welcome ADA-qualified service animals that are specifically trained to work or perform tasks for people with disabilities.
---