Radisson Plaza Hotel & Suites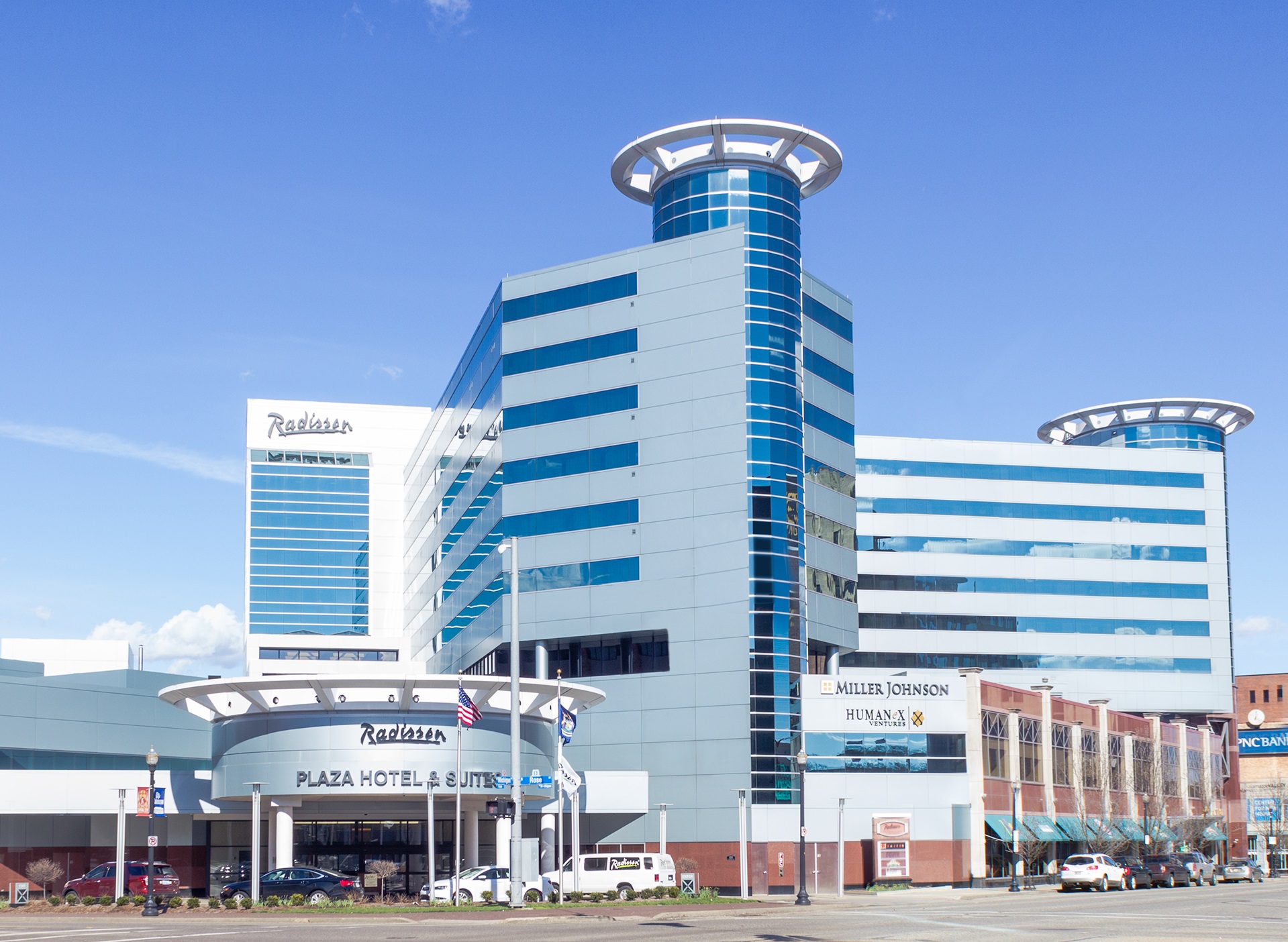 About the Radisson Plaza Hotel & Suites:
Exceptional service with 340 guest rooms, combined with 44,000 square feet of meeting space across 20 flexible rooms, onsite restaurants and retail outlets make the Radisson an ideal venue for your next business meeting, trade show or conference.
Accommodations:
Our perfect combination of modern decor, deluxe bedding, and spa-inspired bathrooms provide the ultimate in luxury and comfort. All of our rooms come standard with all of the amenities and spaciousness you expect in a premium hotel, coupled with free high-speed internet, coffee, and even your morning paper. We will ensure that your stay leaves you well rested, and ready for your day.
Restaurants:
Looking for a meal? Look no further. The Radisson Plaza Hotel & Suites is home to three outstanding restaurants with bold menus, inviting atmospheres, and extraordinary culinary teams. Enjoy the unique experience each of our restaurants has to offer, all while never having to leave the comfort of the hotel. Our exceptional service, partnered with the talent of our culinary teams, is an experience you don't want to miss. Whether it's dinner for two, or a private event for 50, we are pleased to make your stay everything you imagine.
Amenities:
The Radisson Plaza Hotel & Suites is home to Blush Salon + Spa, Sydney Men's and Women's Fine Apparel, the Kalamazoo Athletic Club, and Rio: Regionally Inspired Offerings. Grab your daily cup of Starbucks coffee, relax, and enjoy your stay in the comfort of our premier hotel. Our elite Concierge team is here to make your stay as pleasant as possible. Let us know we can improve your visit – it is our pleasure!
Book your room today using the promo code USTA21.