2023 Parent Information
---
We are delighted to have you with us and hope your stay will be a memorable one. Our committees are making every effort to see that you enjoy your stay while you are watching your son participate in this important event in his life. If our committees can be of any assistance to you, please let us know and if you have any suggestions for future tournaments we would be happy to hear from you.
Please remember the weather in Michigan can change from day to day. Be prepared for hot, cold, wet and dry!
---
For your information, water is available on all courts at both tournament locations, bring your own water cooler and ice if you want it. If you'll be using the local practice courts, bring your own cooler with water, as most don't have fountains.
---
• USTA / Medical / Media + Kalamazoo College Release Forms
Both Release Forms must be signed and submitted before your son can play the Tournament. You may fill them out and mail, fax or email to the Nationals before check-in begins, or bring with you to Registration. Electronic submission is preferred and can be emailed to Emily Fink-Craig: Emily.Fink-Craig@kzoo.edu. Forms may be mailed to: Emily Fink-Craig • USTA Nationals • Kalamazoo College • 1200 Academy Street • Kalamazoo MI 49006
USTA/Medical/Media Fillable Release Form Kalamazoo College Release Form
---
• 2023 Registration/Check-In
Please review registration and check-in information under the entry tab.
---
• Photographer
YourGameFace will be on site and is now taking orders for photos! Please utilize the following QR code to order photos: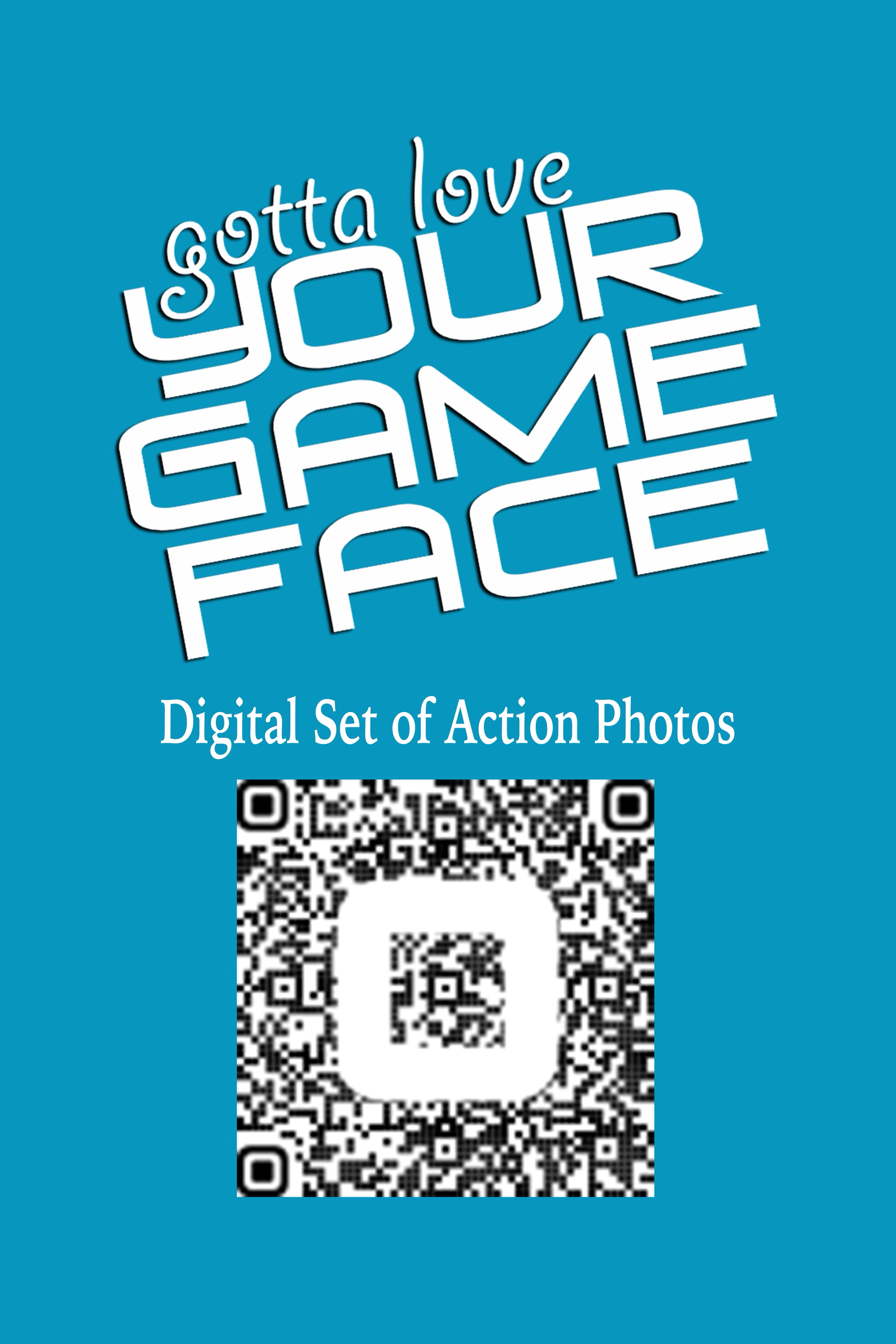 ---
• Match Videos
Tennis Analytics will be providing video and analytics services at the 2023 USTA Boys' 18 & 16 National Championships in Kalamazoo. Your tagged match footage and detailed stats report are posted to a private online collection, and easily shared with your private coach, family, or colleges. Event filters allow you to easily dissect the match, offering a whole new insight to your game.
Order your match package online at https://www.tennisanalytics.net/product/event-packages/, or onsite during event. To learn more about Tennis Analytics, visit www.TennisAnalytics.net.
---
• Dress Code
All players are required to wear appropriate tennis attire and dress in a manner consistent with being a participant in "The Nationals."
---
• Pet Policy
We cannot allow pets inside Stowe Stadium due to public health laws. Additionally, no pets allowed inside the enclosures at Sorensen Courts (WMU). We welcome ADA-qualified service animals that are specifically trained to work or perform tasks for people with disabilities.
---
• Parking
There is reserved parking on Acker Lane for Tournament Sponsors. Parking is available on the campus of Kalamazoo College on Academy Street, Catherine Street, and the Curch of Jesus Christ of Latter-day Saints church on W. Main.
Parking is available on the campus of WMU in lot across from the Sorensen Courts (lots 47 & 48), or in the lot next to the lower courts (Lot 52).
---
• Road Construction
• In the event of Severe Weather •
Stowe Stadium - Go directly to the Fine Arts building lower level
enter via the handicap ramp located on the west side of Stowe parking lot
Western Michigan University - Go directly to Read Fieldhouse