USTA Names 2023 Sportsmanship and Scholar Athlete Award Winners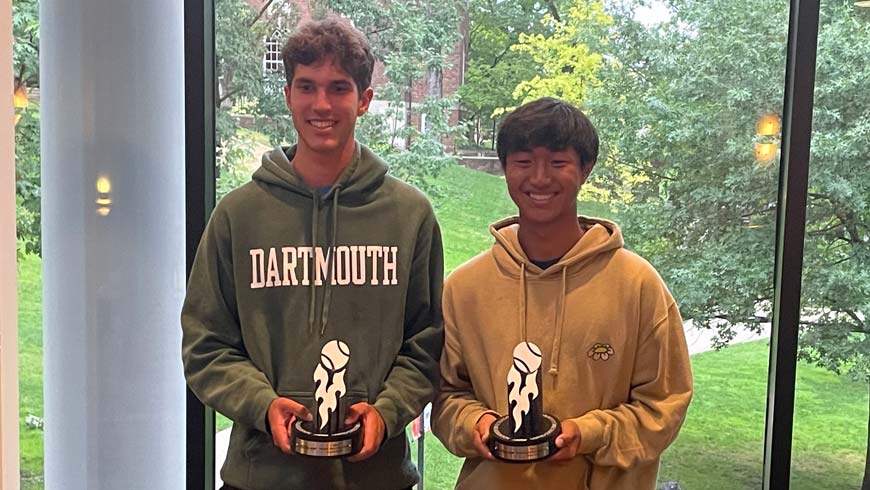 On Sunday night, the USTA presented two prestigious junior tennis awards: The Bill Talbert Junior Sportsmanship of the Year Award and the USTA Scholar Athlete Award.
The Bill Talbert award is given in honor of 1967 Hall of Famer Bill Talbert, who was highly regarded for his high standards of sportsmanship and is presented in conjunction with the International Tennis Hall of Fame.
The 2023 Bill Talbert Junior Sportsmanship of the Year Award has been given to Dylan Tsoi. Dylan recently graduated from Jesuit High School in California and will attend Yale in the fall.
The USTA Scholar Athlete Award recognizes one male and one female high school junior or senior, nationally ranked in the top 100 with an unweighted GPA of 3.75 and higher on a 4.0 scale, and who demonstrates leadership in the tennis community through strong personal character and achievements. Award recipients receive $2,000 from the Wingfield Society, an organization of USTA volunteers dedicated to preserving the history of tennis and named for Major Walter C. Wingfield, who is recognized as the inventor of the modern game.
Xander Barber received the men's 2023 USTA Scholar Athlete Award. Xander recently graduated from Falmouth High School in Maine and will attend Dartmouth College in the fall.
Source: Quincy Sells