Quarter Finals Play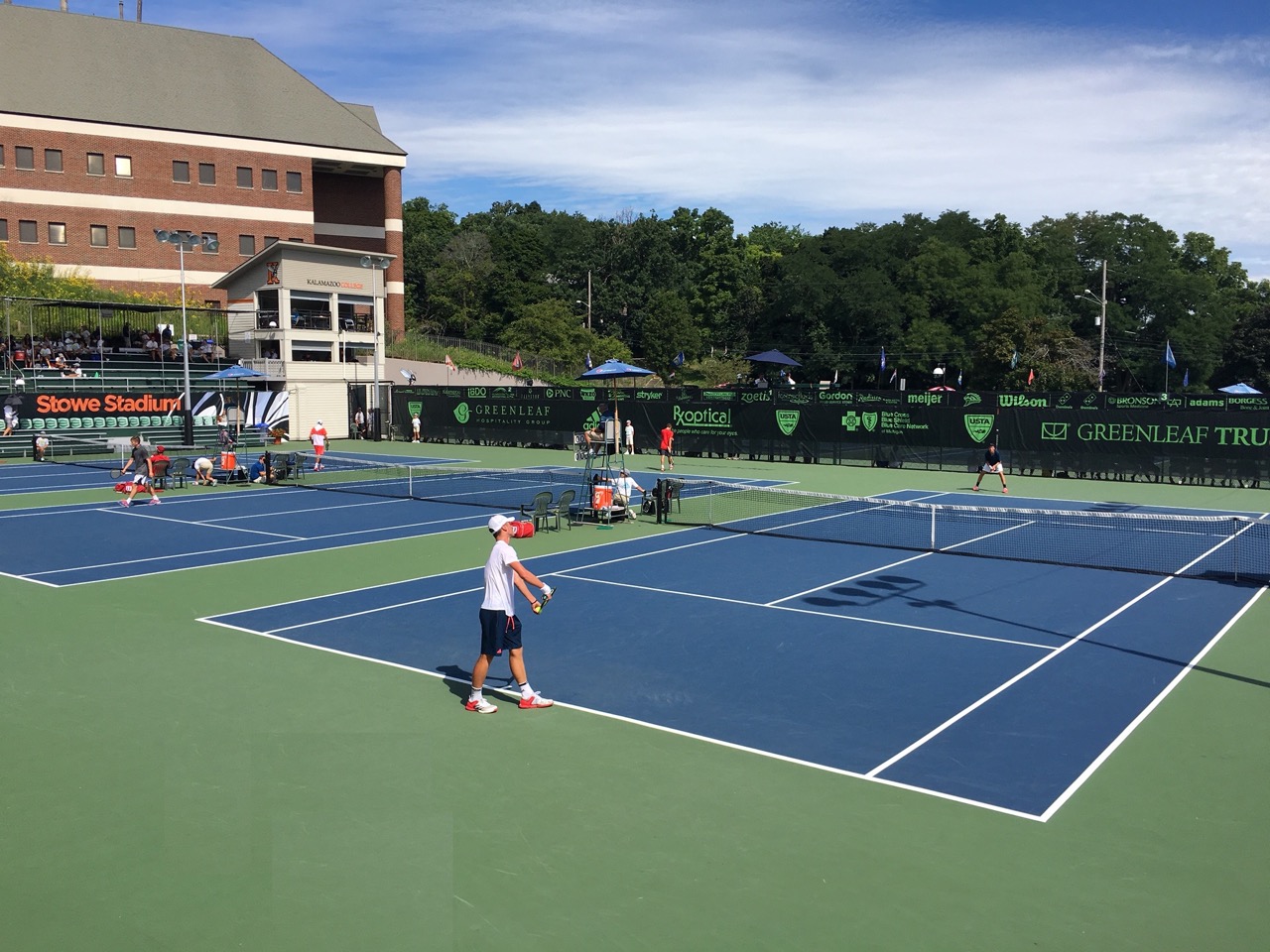 KALAMAZOO, Mich. – The quarterfinals in both 18 and 16 singles are set after six days of the 2016 USTA Boys' 18 and 16 National Championships hosted by Kalamazoo College and Western Michigan University.
In 16 singles, No. 1 Lukas Greif (Evansville, Ind.) advanced to the final eight with a 6-2, 6-0 win over No. 9 Cannon Kingsley (Northport, N.Y.) on Wednesday. He will face unseeded Blake Croyder (Marietta, Ga.) who defeated No. 7 Brandon Nakashima (San Diego, Calif.) 6-4, 6-2.
Unseeded Matthew Tsolakyan (Glendale, Calif.) faces No. 16 Kennan Mayo (Roseville, Calif.) in the top half of the draw. Mayo needed three sets to upset No. 6 Axel Nefve (Hinsdale, Ill.) 7-6(5), 0-6, 6-3 in the round of 16.
No. 10 Jensen Brooksby (Carmichael, Calif.) earned his spot in the quarterfinals with a 6-3, 6-3 win over local product No. 24 Bill Duo (Portage, Mich.) while his opponent in the quarterfinals, No. 13 Trey Hilderbrand (San Antonio, Texas) upset No. 3 Jared Pratt (Daniel Island, S.C.) 7-5, 6-4.
No. 15 Robert Maciag (Sterling, Va.) knocked out No. 2 Christian Alshon (Boca Raton, Fla.) 7-5, 7-6(4) on Wednesday to earn a berth in the quarterfinals. Unseeded Sangeet Sridhar (Glendale, Ariz.) outlasted No. 18 Danny Thomas (Reynoldsburg, Ohio) 6-7(3), 6-3, 7-6(2) in a match that lasted well over three hours.
In 18 singles, seven of the top eight seeds will play in the quarterfinals tomorrow (Thursday) having advanced in straight sets in round of 16 wins on Wednesday. No. 3 JJ Wolf (Cincinnati, Ohio) looked to earn his spot in the quarterfinals after a 6-3 set one win over No. 26 Timothy Sah (San Diego, Calif.), but Sah evened the match with a 6-2 win in set two. Three sets would not separate the two, and at 6-6, a third set tiebreak decided the match. The San Diego native came out on top 7-2 in the tiebreak and won the match.
The quarterfinal round of 18 doubles was played on Wednesday with the same round for 16 doubles scheduled for Thursday. No. 10 Sam Riffice (Bradenton, Fla.) and Anudeep Kodali (Durham, N.C.) won a three-set match 7-5, 5-7, 1-0(8) over unseeded Connor Hance (Torrance, Calif.) and Mac Kiger (Katonah, N.Y.). They will face No. 4 John McNally (Cincinnati, Ohio) and Wolf, who won in straight sets on Wednesday, in the semifinals.
The other semifinal features No. 3 Patrick Kypson (Greenville, N.C.) and Oliver Crawford (Spartanburg, S.C.)vs. unseeded Sean Scully (Hilton Head Island, S.C.) and Nick Stachowiak (Cary, N.C.). Kypson and Crawford edged No. 16 Adam Ambrozy (South Pasadena, Fla) and Bennett Crane (Winston Salem, N.C.) 2-6 7-6(7), 1-0(2) in the quarterfinals while Scully and Stachowiak won in straight sets.
Day seven (Thursday) features the quarterfinals of 18 singles along with quarterfinals of 16 doubles. Fourth round and fifth round qualifying of 18 and 16 feedins will also be played throughout the day.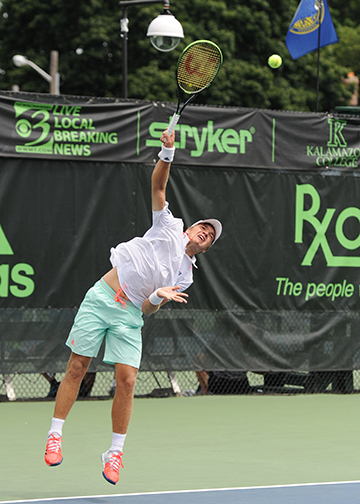 < 18s John McNally (2) 16s Robert Maciag (15) >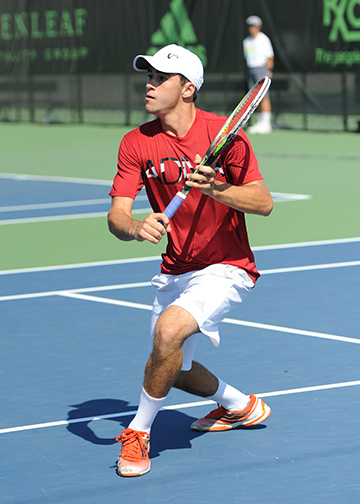 Sources: Mitch Blankespoor & Photo Credit by Connie Mehaffie & Photos Credit (singles players) by John Walker