Day 8 Recap
KALAMAZOO, Mich. – The 16 singles semifinals are set after day eight of the 2016 USTA Boys 18 and 16 National Championships hosted by Kalamazoo College and Western Michigan University.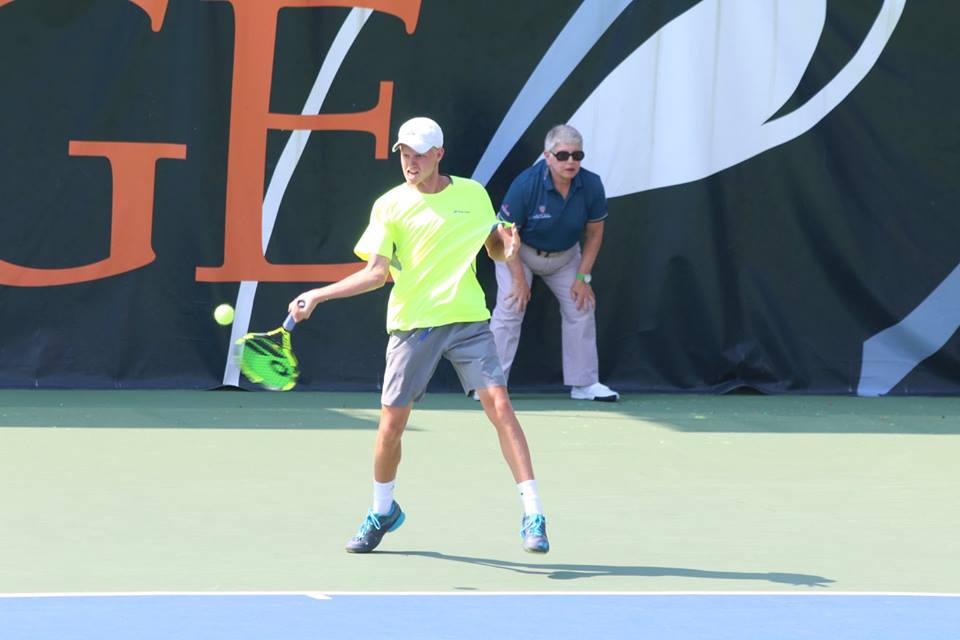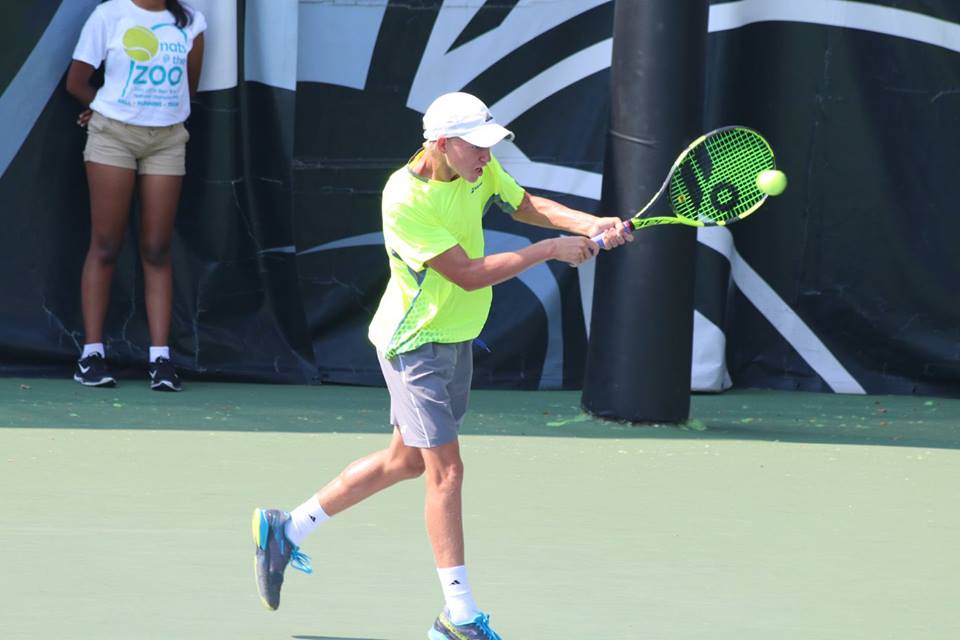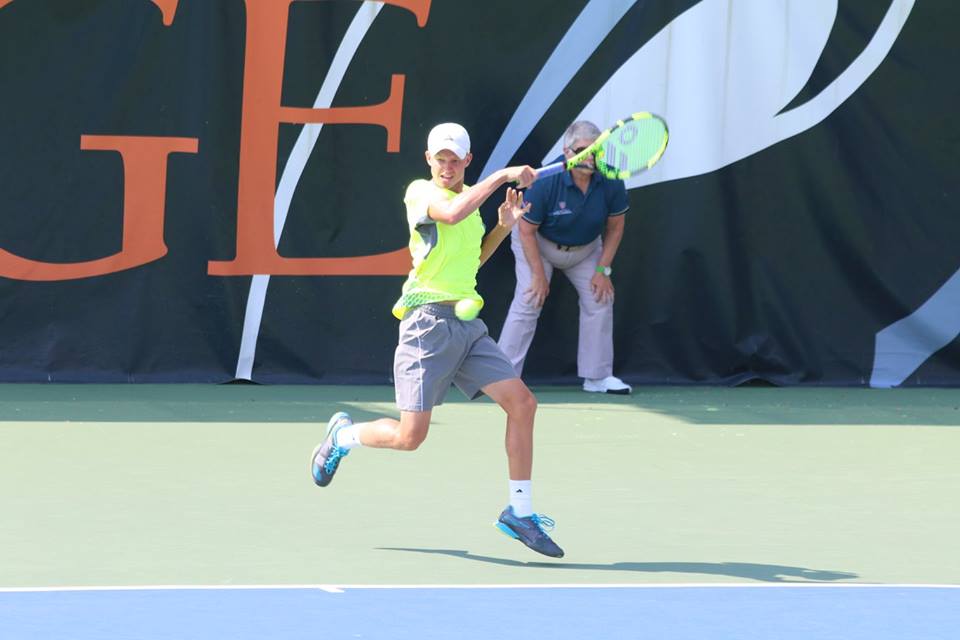 16s Top seed Lukas Greif in action
Top seed Lukas Greif (Evansville, Ind.) continued to roll with a 6-2, 6-0 win over unseeded Blake Croyder (Marietta, Ga.) in the first quarterfinal match of the day. Greif has not dropped a set in the entire tournament. In addition, he has surrendered three games or less in all but one singles set played - first set (7-5) of second round match vs. Campbell Erwin (Olmos Park, Texas).
Greif will face another unseeded player, Michael Tsolakyan (Glendale, Calif.), in the semifinals scheduled for 9:30 a.m. tomorrow. Tsolakyan edged No. 16 Kennan Mayo (Roseville, Calif.) 3-6, 7-6(4), 7-5 in a near three-hour marathon match that moved indoors due to rain.
No. 15 Robert Maciag (Sterling, Va.) defeated unseeded Sangeet Sridhar (Glendale, Ariz.) 6-1, 6-4 to earn his spot in the semifinals. No. 10 Jensen Brooksby (Carmichael, Calif.) will be his opponent after a three-set win over No. 15 Trey Hilderbrand (San Antonio, Texas) 6-3, 6-7(4), 6-2.
The 18 and 16 doubles semifinals also took place on Friday. In 18 doubles, No. 4 John McNally (Cincinnati, Ohio)/JJ Wolf (Cincinnati, Ohio) edged No. 10 Anudeep Kodali (Durham, N.C.)/Sam Riffice (Boca Raton, Fla.) 7-6(1), 7-6(5) in two tiebreaks to earn their berth in the finals. Unseeded Sean Scully (Hilton Head Island, S.C.)/Nick Stachowiak (Cary, N.C.) came from a set down to defeat No. 3 Oliver Crawford (Spartanburg, S.C.)/Patrick Kypson (Greenville, N.C.) 2-6, 6-4, 6-4 in the other semifinal match.
In 16 doubles, No. 2 Andrew Ton (Milpitas, Calif.)/Maximilian Wild (Murrieta, Calif.) defeated No. 5 Hilderbrand/Jaycer Lyeons (Houston, Texas) 6-4, 6-3. No. 11 Maciag/Jared Pratt (Daniel Island, S.C.) outlasted No. 6 Drew Baird (Holly Springs, N.C.)/Greif 1-6, 6-3, 7-6(3) in the other semifinal match.
Tomorrow schedule includes 16 singles semifinals beginning at 9:30 a.m. 18 singles semifinals featuring No. 1 Michael Mmoh (Bradenton, Fla.) vs. No. 8 Trent Bryde (Suwanee, Ga.) and No. 6 Zeke Clark (Tulsa, Okla.) vs. No. 7 Vasil Kirkov (Tampa, Fla.) will begin at 11 a.m. Both doubles finals will be played Saturday afternoon.
Source: Mitch Blankespoor