Doubles Semis at Boys' Nationals: 8/11 Roundup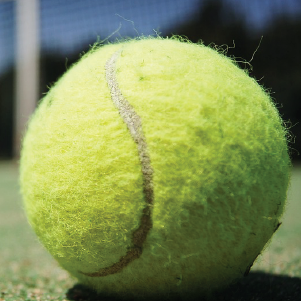 Play continued Friday at the USTA Boys' National Tournament in Kalamazoo as spectators crowded the stands to watch another great day of tennis. In the Boys' 18 semifinals, #7 seeds Alexander Frusina and Adhithya Ganesan stunned #1 seeds Learner Tien and Cooper Williams in a dominant 6-3 6-1 victory to advance to the finals. In the other semifinal, #2 seeds Nicholas Godsick and Aidan Kim clashed with 3rd-seeded Nishesh Basavareddy and Kyle Kang. Godsick is a two-time national doubles champion at Kalamazoo, with victories in both the Boys' 16 and 18 tournaments. However, Godisck will not be repeating as champion this year as Basavareddy and Kang took the first set 6-4 and dominated the second 6-2.
In the Boys' 16 doubles semifinals, #14 seeds Maxim Kalinin and Nicholas Patrick continued their electric run, defeating #4 seeds Keaton Hance and Jack Kennedy. Kalinin and Patrick came out of the gate hot, taking the first set 6-1. After going down 5-2 in the second, Kalinin and Patrick stormed back to take the next five games and advance to the final.
In the other 16 doubles semifinal match, #1 seeds Maxwell Exsted and Cooper Woestendick faced off against #3 seeds Ian Mayew and Oliver Narbut. After winning the first set 6-3 and going up 5-2 in the second, Exsted and Woestendick could practically taste the finals. Mayew and Narbut had other plans, evening the set score at 5-5 and threatening to break serve to take control of the set. However, Exsted and Woestendick fought off three break points to hold and go up 6-5. Although Mayew and Narbut quickly held to even the score, Exsted and Woestendick controlled the tiebreaker, winning 7-2 to advance to the final.
In the Boys' 16 quarterfinals, #6 seed Jagger Leach, son of tennis legend Lindsay Davenport, upset #1 seed Maxwell Exsted in a 6-4 6-3 victory. In the semifinals, Leach will face #27 seed Lachlan Gaskell, who won a 3-set battle over 5th-seeded Dominick Mosejczuk 4-6 6-4 6-3.
On the other half of the draw, #2 seed Cooper Woestendick cruised past 10th seed Jack Kennedy 6-0 6-2. Woestendick will face #32 seed Noah Johnston in the semifinal round, who won a close two-setter over #30 seed Simon Caldwell 7-6 6-4.
Source: Quincy Sells