Recap of Boys' Nationals Doubles Finals and 18 & Under Singles Semis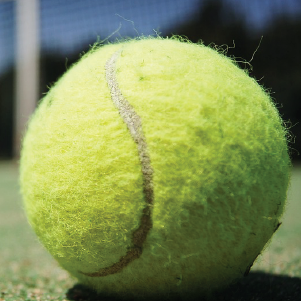 In Saturday's final of the Boys' 18 & under doubles draw, #7 seeds Alexander Frusina and Adhithya Ganesan battled #3 seeds Nishesh Basavareddy and Kyle Kang in a 3-set thriller. At 4-4 in the first set, Frusina and Ganesan took control of the set with a break, closing out the first on their serve 6-4. Kang and Basavareddy bounced back in the second set, taking it with a score of 6-1. Kang and Basavareddy broke early in the third and went up 40-0 on their serve, threatening to take a 4-2 lead. However, in the next three points, Kang double-faulted twice and made an unforced error on a rally ball. In the deciding no-ad deuce point, Basavareddy missed a volley into the net, tying the set score at 3-3. With Frusina and Ganesan up 5-4 later in the set, Kang defended a match point by smashing a winner down the line to even the score at 5-5. After 2 holds, the match entered the deciding tiebreaker. Up 6-5 in the tiebreaker, Kang and Basavareddy had the opportunity to close out the match, however, Frusina and Ganesan refused to concede, battling to win the next three points to take the match. "We were definitely the underdogs in the last couple rounds so I think it's easier in terms of pressure and expectations to come out and compete," said Frusina after the match. "We tried to relax as much as we could and enjoy the moment."
With their victory at the Boys' Nationals, Frusina and Ganesan will receive a wildcard bid into the main doubles draw of the US Open. "It's exciting," said Ganesan. "It's a dream to play at the US Open and it's a good opportunity for us to play with the best in the world."
In the finals of the Boys' Nationals 16 & under doubles, #1 seeds Maxwell Exsted and Cooper Woestendick took on #14 seeds Maxim Kalinin and Nicholas Patrick. The first set was dead even, going to a tiebreaker. In the tiebreaker, Exsted and Woestendick jumped out to a 5-1 lead, making it seem like a certainty that they would take the set. However, Kalinin and Patrick fought back to even the score at 6-6, seizing the momentum and taking the tiebreak with a score of 9-7. The loss of the tiebreaker took all of the wind out of Exsted and Woestendick's sails and put it directly into the sails of Kalinin and Patrick, as they stormed out to a 5-0 lead in the second set and closed out the match 6-1.
In Saturday's Boys' 18 & under semifinals match earlier in the day, #7 seed Trevor Svajda took on #2 seed Nishesh Basavareddy. Svajda came out of the gates swinging, securing an early break. However, Basavareddy broke back later in the set, resulting in a tiebreaker. Svajda controlled the tiebreaker early, winning 7-3. In the second set, Svajda's game became truly dynamic, sliding across the court, ripping forehands and backhands, and mixing in perfectly timed drop shots. Basavareddy had no answers for Svajda in the second set, losing 6-1. Trevor's brother, Zachary Svajda, is a two-time champion in Kalamazoo, and Trevor will look to take home some more hardware to add to the family trophy case on Sunday.
In the other Boys' 18 & under singles semifinal match, Learner Tien faced off against his doubles partner Cooper Williams. Tien dominated the first set, breaking Williams early and often to win the set 6-2. In the second, Tien secured a key break at 4-3 to put himself in a position to serve out the match. Williams did not give up, breaking back and holding serve to even the score at 5-5. However, after Tien held serve, he broke Williams again to win the set 7-5 and advance to Sunday's finals. Tien will look to repeat as champion in Kalamazoo against Svajda on Sunday with a trip to the US Open on the line.
Source: Quincy Sells